New Real Milk Froth – Flavia Fabulous Froth Original is being Replaced by Flavia Real Milk Froth.
14 November 2017
Due for launch late November 2017, Mars Drinks are replacing Fabulous Froth Original with New Flavia Real Milk Froth.
Enjoy the delicious creamy taste of real milk, with this latest offering for use with the range of Flavia Coffee Machines. Dried skimmed milk, sourced locally in the UK, and with only 26 calories per serving. Only one ingredient Milk! Delicious, Frothy and tasty, Ideal for indulgent lattes and cappuccinos, made in seconds with no mess or fuss from your Flavia hot drinks machine.
More Good News! Flavia Real Milk Froth will be supplied at the same price as the outgoing Fabulous Froth Original. Also no adjustments will be required to your equipment, just use the new sachets in the exact same way as you did with the old one!
This is a rolling change and Real Milk Froth will replace Fabulous Froth Original when existing stocks are no longer available. Final dates may vary, however based upon information provided by Mars Drinks UK, this should start to happen towards the end of November rolling into early December 2017.
You can watch the Flavia Real Milk Froth Launch Video on our Facebook page, or visit the Flavia Drinks Menu page of our site, for details of the full range of drinks available. Alternatively please do not hesitate to contact our customer service team on 01825 732772 during office hours, if you require any further information.
Written by: KSV Customer Service Team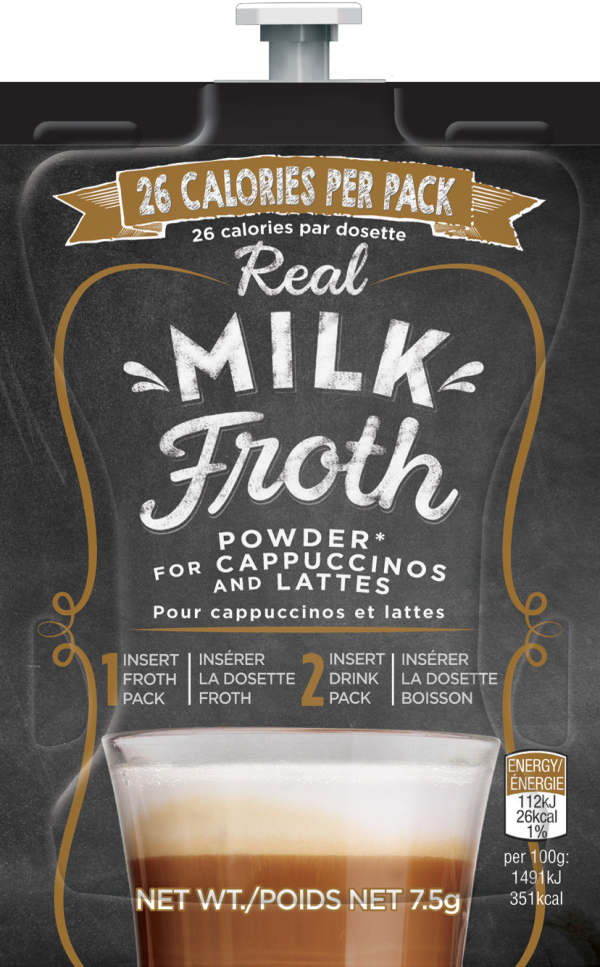 © 1985 - 2023 KSV Vending | VAT registration number: 449 6400 34