New Kometa Bean to Cup Machine coming to the UK soon.
27 October 2023
A new star is born for the K-range of fully automatic bean to cup machines from Necta. Kometa offers a rare blend of quality and design in a compact footprint.
An ultra-contemporary design with elegant soft lines that catch the eye. Kometa also benefits from a 7-inch touchscreen interface, designed to provide an exceptional user experience.
With a visible bean hopper plus up to two soluble hoppers for milk and chocolate, this new model offers a wide choice of drink options with a high level of customization. Cutting-edge performance with an energy saving mode, plus complete connectivity with an option for payment / cashless systems.
The compact contemporary design makes it a great fit for any coffee area in a small office, hotel, bar, restaurant, retail outlet or convenience store. Ideal for small to medium volume locations using up to 100 cups a day.
The final launch date is yet to be confirmed for the UK but is expected before the end of 2023… watch this space for further information.
In the meantime… why not check out some of our most popular coffee machines here.
Written by Colin from KSV.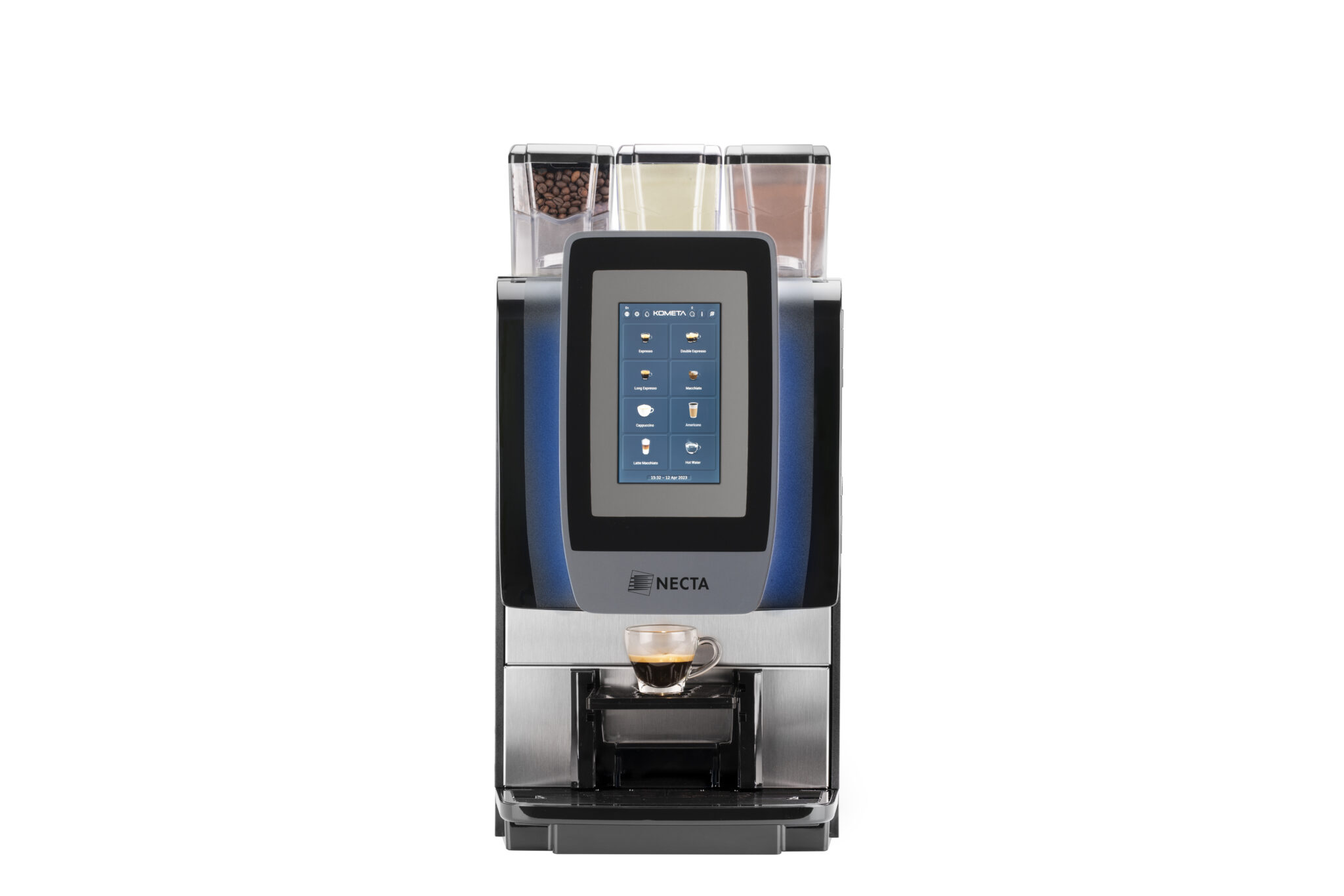 © 1985 - 2023 KSV Vending | VAT registration number: 449 6400 34