New Flavia Base Cabinet Launch.
15 June 2023
Good News… a new style Flavia base cabinet has just been launched.
This new bespoke cabinet designed specifically for Flavia Creation 600 hot drinks machine, is both stylish and practical. The Retro look and feel, is complimented by useful features including an integral waste bin, plus storage space for drinks, ancillary items, and a Brita water filter.
A compact unit at less than a meter wide, but with enough worktop space to house the Flavia Creation 600 machine, together with the optional hand fill water tank module and 4 column merchandiser if required. Making this the ideal Multidrink station.
Dimensions: Width: 940mm – Height: 900mm – Depth: 700mm
Please contact one of our friendly sales advisors for full details, prices, and availability.
Written by: Colin from KSV.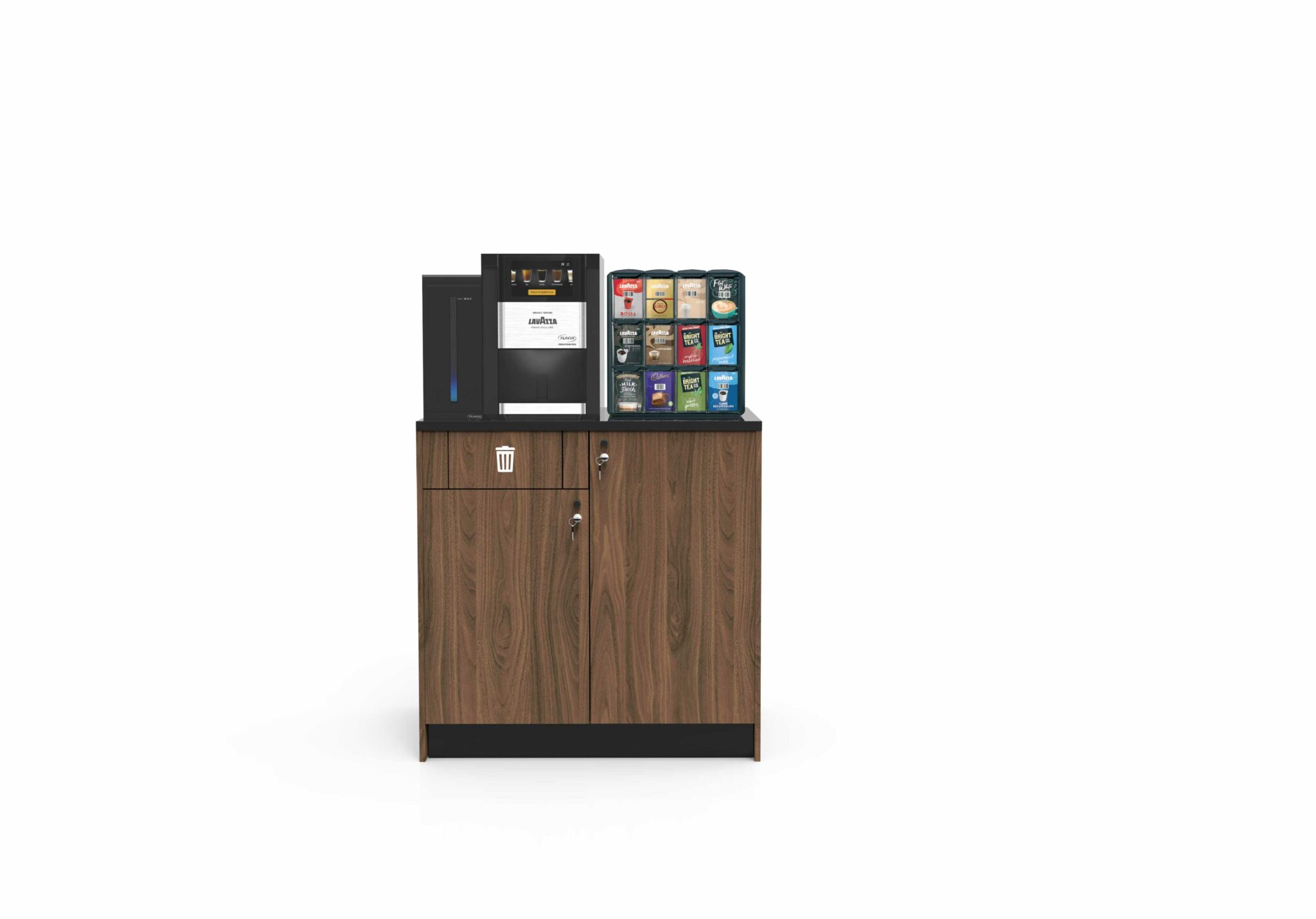 © 1985 - 2023 KSV Vending | VAT registration number: 449 6400 34