New Flavia Barista Base Cabinet
28 May 2015
To complement the recently launched FLAVIA barista machine, Mars Drinks UK have confirmed that the New Flavia barista Base Cabinet will be available to order from mid-June 2015.
This stylish new cabinet has been designed to complement the Flavia barista machine. Finished in black with dark wood grain effect panels and a glass top, it is not only functional with cupboard space and neatly concealed bin shoot, it will compliment any workplace and create a perfect place to take a break and enjoy that coffee shop experience, without leaving the building!
The new cabinet also has an additional optional back panel available to order, which enables 360 degree viewing, allowing you to place the cabinet in any place, including open plan offices, and will still look aesthetically pleasing from all angles.
At 1475 mm wide, the cabinet has ample space to accommodate the Flavia barista machine, new style coffee shop merchandiser and pay pod / coin module where required.
Please contact us for full details and prices.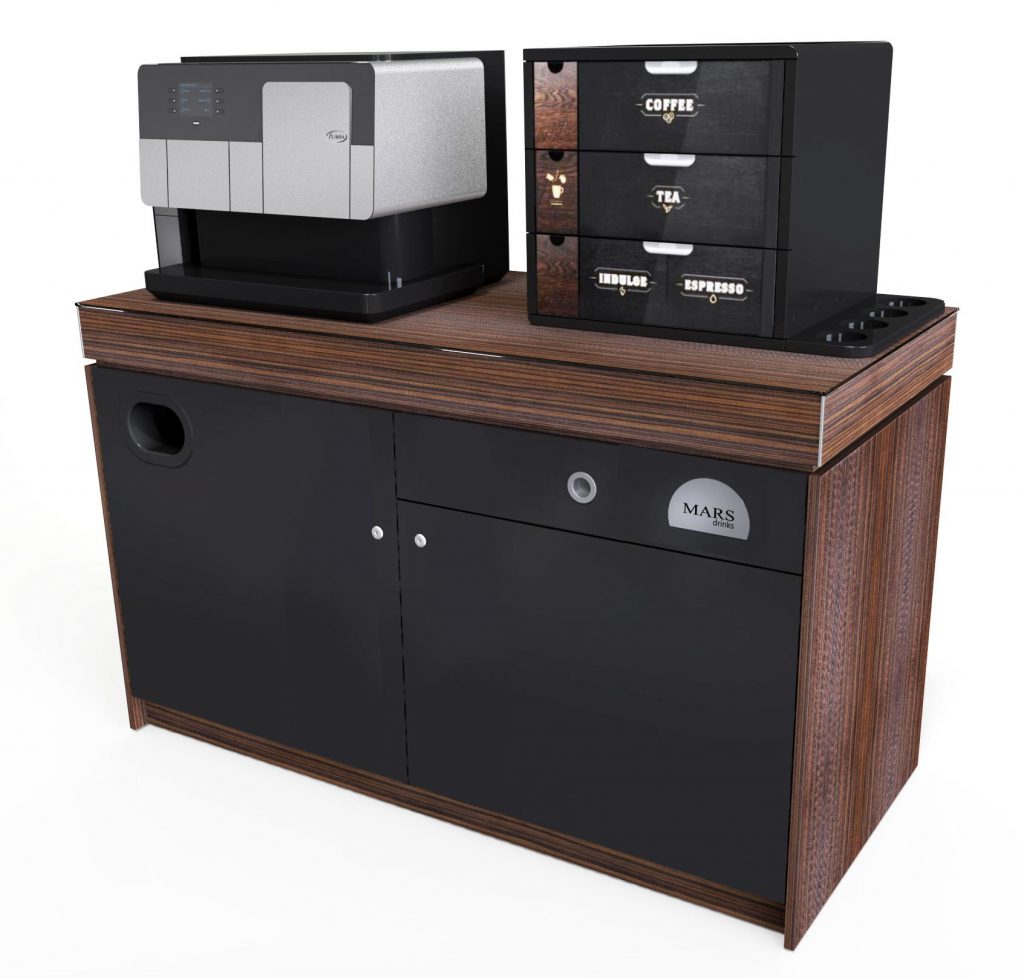 © 1985 - 2023 KSV Vending | VAT registration number: 449 6400 34