New Cadbury Hot Chocolate for Flavia Coffee Machines Coming Soon!
4 March 2021
Yet another new drink available for your Flavia Coffee Machine!
Due for launch in Spring 2021 in the UK. Lavazza Professional have announced that Cadbury Hot Chocolate will be available and suitable for use in all Flavia hot drinks machines.
So, you will soon be able to enjoy the warming indulgent taste of Cadbury hot chocolate, directly from your Flavia machine.
For existing customers, please note that new Cadbury Hot Chocolate will replace the current Galaxy option. Which is being phased out and will be subject to availability while stocks last.
See our Flavia Drinks Menu page for details on the full range of drinks available for Flavia machines.
Alternatively, please contact one of our helpful customer service team if you require further details on this exciting new offering.
Written by: Colin from KSV.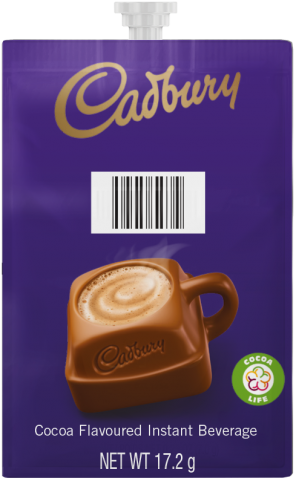 © 1985 - 2023 KSV Vending | VAT registration number: 449 6400 34