Lavazza Rossa for Flavia Coffee Machines Coming Soon!
28 January 2021
Lavazza Qualita Rossa, will soon be available for use in all Flavia Coffee Machines.
Due for launch in Spring 2021 in the UK. Lavazza Rossa is a unique blend of Arabica and Robusta beans. Offering a smooth, well rounded aromatic flavour. A versatile medium roast coffee, great with or without milk.
This new addition joining the Flavia range, is part of a wider reimagining of the drink's menu for Flavia machines.
Look out for further announcements coming soon!
Written by: Colin from KSV.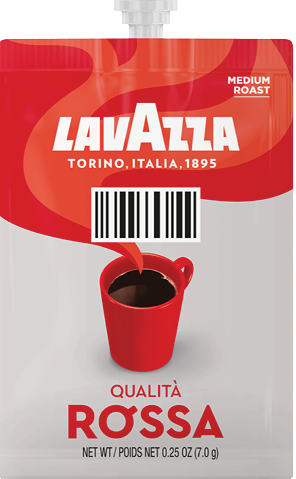 © 1985 - 2023 KSV Vending | VAT registration number: 449 6400 34