KSV Wooden Stirrers are now available in our Bespoke branded dispenser box.
26 June 2018
Following our decision to delist standard plastic stirrers in May this year. Our new environmentally friendly wooden stirrer alternative, is now available in a smart bespoke KSV branded dispenser box.
This convenient dispenser box, holds 1000 wooden stirrers. Sourced from managed replanted forestry resources, offering a renewable and biodegradable alternative to plastic!
Please do not hesitate to contact us, if you require any further information.
As they say "Every little helps!"
Written by: The KSV customer service team.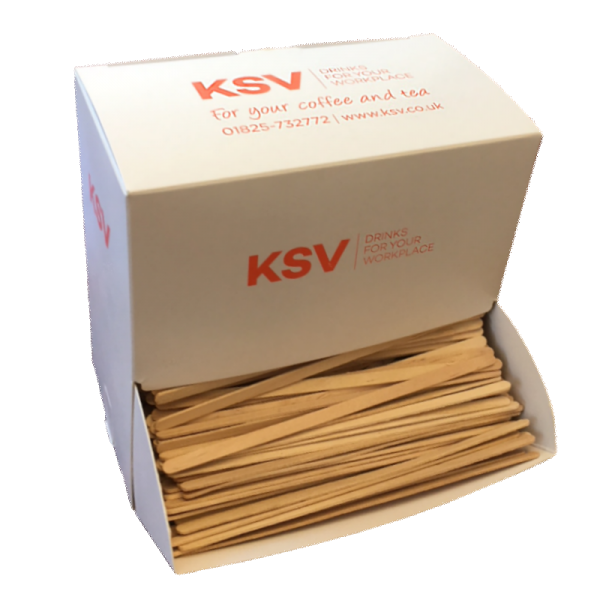 © 1985 - 2023 KSV Vending | VAT registration number: 449 6400 34