KSV Vending Machines, But I Can't Stop Talking About Chocolate!
14 January 2020
I guess as with many people the Christmas and New Year period again resulted in an over indulgence of many things including in my case far more chocolate than at other times of the year. Anyway, Happy New Year to all of you whether this is your 30th plus year trading with us or have a more recent relationship or even still a potential new KSV Vending customer.
For the start of 2020 I should really be back in hot drink vending machine blogging territory but an article in the Daily Mail today has drawn me back to chocolate again. Try as I might to keep my blogs "on track" with news or information covering our great range of vending machines; why not browse the main KSV Vending Website if you haven't visited before. It seems a little like Wallace with Cheese I find a lot to talk about that is chocolate related.
KitKat, one of mine and the UK's favourite snacks are introducing a Gold Caramel bar with white chocolate and a caramel filling in early February, initially with just a couple of retailers before a full rollout nationwide at the end of March this year. Look out for it after then in a KSV snack machine although it is likely to set you back at least another 25pence of the standard four finger bar cost. I can't wait!!
I will do my best to talk about our great range of hot drinks vending machines next time out.
Written by: Colin from KSV.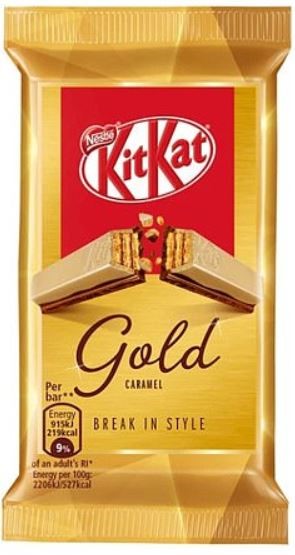 © 1985 - 2023 KSV Vending | VAT registration number: 449 6400 34