KSV Adds Lavazza Prontissimo Classico Microground Coffee to the Range
2 March 2017
Following great exposure from the recent TV ad campaign for New Lavazza Prontissimo coffee. KSV have introduced this new premium coffee with an authentic Italian taste to our range.
Since 1895 four generations of the Lavazza family have devoted themselves with commitment and passion to the perfection of coffee. Discover Prontissimo and find the taste and intensity of this extraordinary Lavazza coffee. The taste of real coffee in an instant! Prontissimo is a blend of 100% Arabica enriched with 10% of finely ground coffee beans, for a unique and surprising taste experience. Prontissimo Classico is smooth and well balanced, with some delicate caramel notes.
Ideal for use in one touch Cappuccino coffee systems, offering coffee shop quality drinks within seconds at the touch of a button.
Contact one of our helpful sales advisors for details of this new premium coffee, without the premium price tag! Together with details of our range of coffee machines available with Lavazza Prontissimo branding.
Written by: Richard from KSV.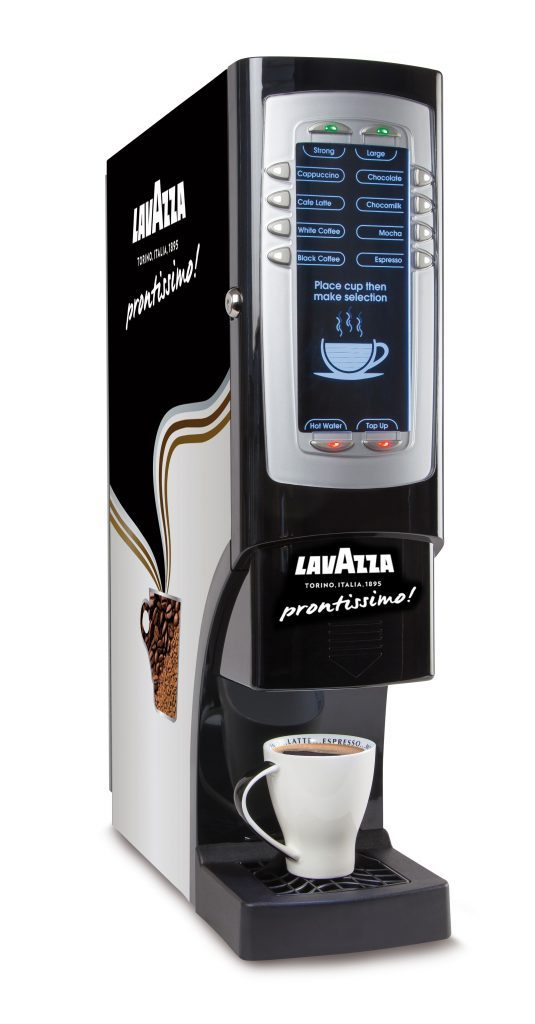 © 1985 - 2023 KSV Vending | VAT registration number: 449 6400 34