Galaxy Caramel for your Flavia Drinks System, Just in Time for Christmas.
7 December 2018
Available to enjoy in the run up to Christmas and then through the rest of the winter KSV Vending will have Galaxy Caramel in stock from Wednesday 12th December for all our Flavia customers. Give us a call on 01825 732772 or email orders@ksv.co.uk to have this delivered towards the end of next week.
Product code F302 applies with prices the same as the standard Flavia Galaxy product. This is a winter special offering with limited availability, when it's gone it's gone. I've tried it and love the caramel taste!
Go on, spoil yourself it's nearly Christmas.
Written By: Colin from KSV.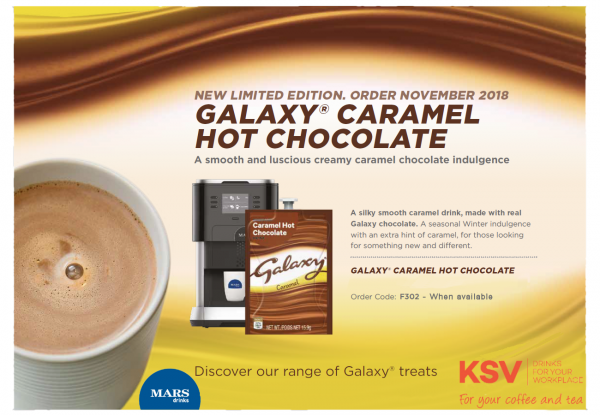 © 1985 - 2023 KSV Vending | VAT registration number: 449 6400 34